Buckner Chiropractic Center Can Help
Naturally, chiropractic helps traditional neck and back problems, but chiropractic has also produced wonderful results with a variety of other health problems, such as headaches, migraines, and shoulder pain.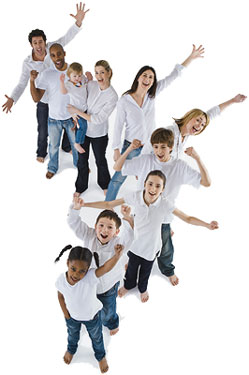 Our Huntsville chiropractic office uses techniques that help our patients enjoy the fastest results in the shortest amount of time. There are certain health conditions we especially enjoy helping. For us, our most rewarding cases involve…
Low Back Pain
I enjoy helping patients with low back pain because it can be totally disabling and prevent a person from living life to its fullest. A man in his seventies came to see me for chiropractic care, he hadn't been able to go hiking in ten years and after care, he just hiked the highest point of the Smokey Mountains!
Headaches / Migraines
I have achieved great success treating patients suffering with headaches and migraines. About 11 years ago I met a UPS driver who suffered chronic migraines and no one had been able to help him. He would go through a bottle of Tylenol a month. I started adjusting him, and here we are 11 years later, he's headache free and gets adjusted once a month.
Shoulder Pain
Shoulder pain can be a challenge to correct because of the constant use and range of motion of the shoulder joint. A college hockey player that is a patient of mine dislocated his shoulder and was removed from play for two weeks. This happened on a Saturday. I saw him Monday, reset the shoulder and he was back on the ice on Wednesday.
---
We Can Help | (256) 895-0606