Dr. Benjamin Farrington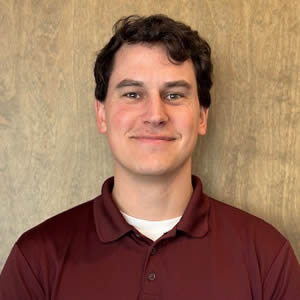 I'm Dr. Benjamin Farrington. I'm from Lawrenceburg, Tennessee, where my mother and uncle are both doctors of chiropractic! Growing up, I was involved in sports, and during the years of obtaining multiple sports injuries, I always had my mother there to help me with recovering from them with routine adjustments. Therefore, I decided I wanted to become a chiropractor, too, because I love the idea of being able to help people with a natural approach to relieve their pain and keep their spine healthy.
Chiropractic Education
I attended the University of North Alabama from 2015 to 2019 and obtained a degree in General Biology. From there, I attended Life University in Marietta, GA to complete my doctor of chiropractic degree. I graduated in March of 2023.
Outside the Office
In my down time, I enjoy staying active and still partaking in sports, mostly basketball. I enjoy spending time outside, making plans with friends and family, and spending time with my girlfriend.
I look forward to meeting you, addressing your chiropractic needs and concerns, and getting you on the path to a better, healthier you!
---
Dr. Benjamin Farrington | (256) 895-0606