Dr. Herbert Buckner
My goal as a Chiropractor is to treat my patients from their first breath to their last so they may achieve optimal health through their whole life…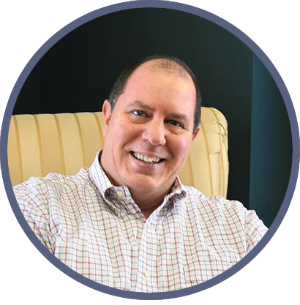 Simply put, I was a skeptic… After suffering with an injury resulting from weight lifting I was faced with a decision. I literally could not stand up straight or walk. So the question was, try chiropractic or have back surgery?
A guy I played basketball with had suggested chiropractic. I had never been to one but at that point I would try anything! And to my amazement I "walked" out of the chiropractors office after just one adjustment, my pain and discomfort was not gone, but a lot better! Needless to say I am no longer a skeptic.
After a ten year career as an engineer with a missile defense company our contract had ended and the company was closing, so I was faced with a decision…what to do with the rest of my career. I was only 33 years old at that time and my thoughts kept turning to chiropractic. With my love of sports and my love of people it seemed like the perfect fit. What better way to give back than to help people.
Educational Experience
I attended Chiropractic college at Life Chiropractic University in Marietta, Georgia. I chose this college because it was ranked number one in the country and I wanted to receive the best education possible.
It surprised me how in depth and thorough chiropractic college is. The two classes that stand out in my mind were Biochemistry and Physiology–no explanation needed! One experience that really impressed me during college was when I turned my ankle playing basketball and my sports medicine instructor Dr. John Downs adjusted my ankle in front of the class (talk about making a grown man cry), but once again another eye opening experience with chiropractic care.
Outside the Office
My wife Lorraine and I have a blended family. We have seven children; one daughter and six sons, and five wonderful grandchildren. Two of our sons are in the Air Force and veterans of war, like myself. All of our children make us very proud to be parents. I met my wife through my oldest son, my son and wife's daughter went to school together. We were both single parents, so they decided to do some matchmaking. Boy, what a match. We are still burning strong!
In my personal time I enjoy playing golf and working out. My wife and I also own a restaurant (Another Broken Egg Cafe) that keeps us pretty busy. I enjoy nice relaxing drives with my beautiful wife, with the radio off–good conversation combined with beautiful countryside makes for a perfect day!
My Health Habits
Chiropractors need chiropractic too, so I get adjusted once a week. I do not drink coffee or soda and avoid fast food. I take my vitamins every morning and I try to work out 3 to 5 times per week. My family gets adjusted regularly and the grandchildren were adjusted at birth. My children, prior to my chiropractic education, received vaccinations but my two younger children have received none. Once I was educated about the pros and cons of vaccinations I chose not to vaccinate.
Patient Reviews
The staff is great, they had me laughing. Dr. Buckner is quite informative. Very nice office.

Buckner chiropractic has an amazing staff of nurses and Dr. Buckner was amazing as well! I can't wait for my next visit!!

I thoroughly enjoyed my experience at Buckner. I was a little nervous but the staff and the Doctor made me feel very at ease. I have already recommended this office to others!

Dr. Buckner and the entire staff made me feel very comfortable and explained my problem in detail.

I appreciate the time and thorough evaluation by Dr. Buckner and his team. I could tell the difference in my lower back immediately! Thanks Dr. Buckner

Dr. Buckner's adjustments were fast and spot on. Tiffany's massage was just amazing, she can really dig into the muscle problems with expert knowledge of what's going on in your body. I feel immensely better, thank you both!

Very informative visit. Dr. Buckner did not make me feel rushed it if I was just another person to see, he made me feel like my care was the most important thing to him. The staff was friendly and thorough as well. I will be returning!

It was my first time visiting a chiropractor. I was a little nervous but Dr. Buckner and his staff made me feel comfortable and right at home. I also received a massage by Tiffany and she's so friendly and does a great job!!!

First time visiting a chiropractor. Was greeted very warmly. Dr. Buckner was excellent! Explained everything in great detail and I feel much better after just one visit!

It was an amazing experience! Tiffany did an outstanding job with my massage and I came away feeling great! Dr. Buckner identified my back problem right away and noticed a huge difference after my adjustment! Can't wait to see you all in the future!

Dr Buckner and entire staff was very helpful and friendly.
Enough about me! How can we help you with today's safe and natural chiropractic care? Give us a call so we can help you take your first step towards better health.
---
Dr. Herbert Buckner | (256) 895-0606