The Buckner Chiropractic Center Team
Lorraine Buckner | Office Manager
My name is Lorraine Buckner (Lori). Dr. Buckner and I started this journey in November of 1999, and what a wonderful journey it has been! We have been so blessed to welcome so many wonderful patients into our clinic through the years. And after 17 years the journey is still going strong we have been very blessed to be a part of the Chiropractic community.
My position at Buckner Chiropractic Center is Office Manager part of my duties are insurance billing/patient billing. I also do financial plans for our patients as well. I am also available for any questions you may have concerning your chiropractic care benefits. I look forward to meeting you soon! Make sure to call today for your appointment.

Renee Lowrance | Chiropractic Assistant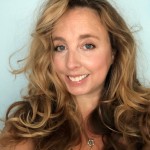 Hi! My name is Renee. I moved to Huntsville in 2009 when my husband took on a job with the Missile Defense Agency. After many years in the Air Force, full of deployments and moving from state to state, it has been very pleasant to settle here in the Rocket City. I have never met a stranger that I can't have a conversation with and absolutely love making new friends, it is my specialty! I have been at Buckner Chiropractic Center, Inc. since May 2016. I am here to make your visit easy, fun and knowledgeable whether taking X-rays, providing Muscle Stimulation Therapy, and offering therapeutic exercises after adjustments. When I am not working, I love spending time with my kids and my fur babies, gardening, church, yoga, painting, cooking, volunteering with animal shelters/rescues, traveling and anything involving the outdoors. Looking forward to seeing you soon and helping you on your journey towards the best you!

Kayla Whitten | Billing Representative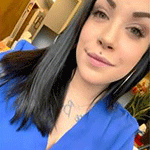 Hi there! My name is Kayla. I was born and raised in the Huntsville/Madison/Harvest area, and I have just never left. I've been here my entire life! I first started working for Dr. & Mrs. Buckner in 2009 as a receptionist, however, I was cross-trained in muscle stim therapy, taking x-rays, and physical therapy exercises. In 2017, I took a four-year hiatus from working in the chiropractic field to pursue something a little different! I worked at a cosmetology school as part of the support team and a front desk coordinator, I also worked in the service industry as a server, bartender, and in management. In August 2020, the restaurant I was managing closed due to COVID. After taking a much need break from 80-work weeks, in early 2021, I returned to the bartending scene, but quickly realized those long shifts until 2am or later were no joke, especially in a busy and booming restaurant!
I decided I was ready to have something more stable with normal hours that didn't affect my sleep schedule the way bartending did, and to be able to have more time with my husband! Dr. & Mrs. Buckner welcomed me back with open arms in September 2021, and it was like I never left! Currently, I work in the insurance/billing department with Mrs. Buckner and also present financial plans to our patients to show the breakdown of their individualized treatment plans. I'm here to answer any and all questions you may have to the best of my ability! In my down time away from work, I enjoy spending time with my husband Jeremy and our two sweet dogs Rosco & Valor. I also enjoy cooking, cleaning, (haha!) and spending time with my family! I look forward to meeting you soon!

Melissa Gonzalez | Chiropractic Assistant
Hello, my name is Melissa. I am from Jacksonville, Florida. I moved to Madison 5 years ago from Fairbanks, Alaska our last duty station before my husband's retirement from the Army. I started working for Dr. and Mrs. Buckner in December 2022. I am a Chiropractic Assistant trained in muscle stim therapy, x-rays and physical therapy exercises. Before my employment I was a stay at home mom for our children homeschooling and supporting my husband during his time on active duty. After moving to Madison, I decided to go back to school and attended Calhoun Community College's Medical Assistant program graduating as a Certified Medical Assistant.
When I am not at work I enjoy spending time with my husband PJ, children Erin and Zoey, and our 4 dogs. I enjoy lots of outdoor activities with my family. My favorites are kayaking and hiking. I hope I have the opportunity to assist our wonderful Doctors in getting you on a path to wellness.

Paige Ferguson | Chiropractic Assistant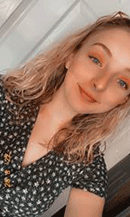 Hi! My name is Paige. I grew up in Guntersville and I've been living in Athens since 2019. I have been working at Buckner Chiropractic since July 2022 and I've enjoyed every second! Since I've employed here, I have been cross-trained in providing muscle stim therapy, taking x-rays, physical therapy
exercises, and radial pressure wave therapy to help patients with pain relief, along with their chiropractic adjustments.
In my free time I enjoy reading, cooking, listening to music, and spending time with my pets. I look forward to meeting you! Let's get crack-a-lacking!
---
We look forward to helping you on your journey to better health. Contact us today to schedule your appointment.

Meet The Team | (256) 895-0606