The Buckner Chiropractic Center Team
Lorraine Buckner | Office Manager
My name is Lorraine Buckner (Lori). Dr. Buckner and I started this journey in November of 1999, and what a wonderful journey it has been! We have been so blessed to welcome so many wonderful patients into our clinic through the years. And after 17 years the journey is still going strong we have been very blessed to be a part of the Chiropractic community.
My position at Buckner Chiropractic Center is Office Manager part of my duties are insurance billing/patient billing. I also do financial plans for our patients as well. I am also available for any questions you may have concerning your chiropractic care benefits. I look forward to meeting you soon! Make sure to call today for your appointment.

Renee Lowrance| Back CA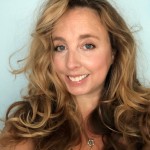 Hi! My name is Renee. I moved to Huntsville in 2009 when my husband took on a job with the Missile Defense Agency. After many years in the Air Force, full of deployments and moving from state to state, it has been very pleasant to settle here in the Rocket City. I have never met a stranger that I can't have a conversation with and absolutely love making new friends, it is my specialty! I have been at Buckner Chiropractic Center, Inc. for about 4 years. I am here to make your visit easy, fun and knowledgeable whether taking X-rays, providing Muscle Stimulation Therapy, and offering therapeutic exercises after adjustments. When I am not working, I love spending time with my kids and my fur babies, gardening, church, yoga, painting, cooking, volunteering with animal shelters/rescues, traveling and anything involving the outdoors. Looking forward to seeing you soon and helping you on your journey towards the best you!
---
We look forward to helping you on your journey to better health. Contact us today to schedule your appointment.

Meet The Team | (256) 895-0606