Welcome to Buckner Chiropractic Center!
Huntsville, AL Chiropractor Improves Quality of Life!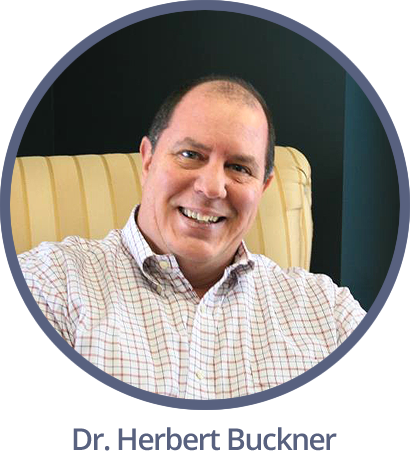 For people looking for a chiropractor in Huntsville, AL, the goal is often simply to eliminate pain. But understanding how chiropractic care can contribute to overall well-being leads many patients to embrace the idea of complete health and wellness.
Dr. Herbert Buckner explains, "I want to develop personal relationships with my patients while improving their quality of life. I believe if you start chiropractic care at birth, you will have a long and healthy life ahead of you."
Buckner Chiropractic Center is a friendly, family-oriented practice providing modern, safe adjusting equipment and techniques designed for newborns to their grandparents. But not all Chiropractors are the same. Our office offers a variety of services to help you regain and maintain health naturally, including:
Chiropractic care
Physical therapy
On-site X-rays
Full line of USANA vitamins
and much more…
Dr. Buckner is passionate about helping people achieve
(and keep!) a better quality of life naturally. We would love
to see everyone in Huntsville embrace a natural, healthy,
active lifestyle without relying on surgery or medications.
Contact us today to start living your life to the fullest!