Buckner Chiropractic Center Reviews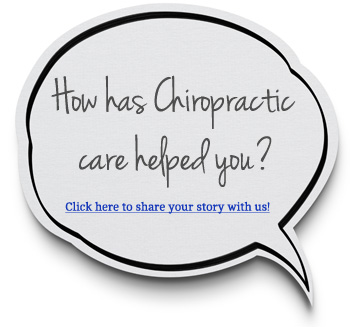 Just as we are passionate about optimizing your health, our patients are passionate about sharing their stories!
Wondering if Buckner Chiropractic Center can help?
Take a look at what our patients have to say about their experiences.
If you have any questions, please don't hesitate to contact us. We would love the opportunity to speak with you.
---
Outstanding place and customer service.

Extremely pleased with the awesome massage by Tiffany and great big THANK YOU to Dr Buckner for popping my oh so stiff neck and letting me be able to turn my head again!

Tiffany did an amazing job on my massage and the chiropractor fixed me right up!

By far the best office staff I have seen. Your office works well together and is a very pleasant place to be.

I left the office pleased with the treatment that I received. The office decor was beautiful as well as calming. I am looking forward to my next visit.

I felt GREAT after my first visit!! I'm going back!!

Felt very comfortable and given plenty of time and explanation by everyone.

Clean, comfortable, and professional environment throughout and the staff were all very friendly. I felt 10X better before I even left their office, already booked my next appointment within the week for a care plan. 11/10 would recommend this to anyone. Be proactive.. you only get 1 back!

My entire visit was great and I look forward to my future treatment sessions.
---
Y'all are amazing!
I feel better after my first adjustment than I have in years. I am so excited about my future visits.
- Sharon S.
Friendly staff
Dr. Buckner is very knowledgeable about the practice. I felt relief immediately after my first adjustment and am looking forward to future treatment.
-Cleveland J.
After over 10 years of pain, I have an actual answer for the reason!
Dr. Buckner listened to everything I had to say and explained to me everything I needed to know while showing me my x-rays with measurements.
During my adjustment he made sure I was comfortable the entire time and explained everything he was doing and why. The front staff was so welcoming and friendly as well, I got a tour of the building and got to see all the equipment.
Amazing experience, I could go on all day!
-Samantha O.
So Sweet and Helpful
The staff are so sweet and helpful. Once you go for a return visit, the spotlight is on you and you feel heard!
For once I didn't feel like I was crazy for having aches and pains. The adjustment really helped me even through the next day. I finally have hope again that I may be able to live a life without pain.
-Antoinette D.
10 out of 10!
I've been to a couple chiropractors in the past. This was by far, the best experience we've ever had at one. The atmosphere, knowledge of staff, kindness, cleanliness, and a desire to help fix the underlying problem. Would recommend! 10 out of 10!
-Brycen F.
AMAZING!
The staff was AMAZING! I was greeted and felt welcome as soon as I walked through the door! The facility is beautiful! It has a home feel for sure. I've been in need of a Chiropractor for years, I'm thankful I waited to find the perfect people! Thank you for my very first adjustment, it was definitely a different feeling walking in and leaving back out. I have already made my 2nd appointment! See you soon.
-Alicia H.
Most Friendly Chiropractic Office
I can honestly say, this is the most friendly chiropractic office I've ever been to. Being new to the area, finding an area chiropractor was on the top of the list so it was with excitement I found out I lived within walking distance to one. I stopped in to check it out and grab a card and it was the office staff that recommended I go onto Groupon for the current special. Best idea ever because I did that, made an appointment for the next day, go the Xray, met Dr. Buckner and discussed my xrays and possible treatment plan and had my adjustment. I LOVED the fact he wasn't one of those docs that only want your money. He truly cares about your back health and what may or may not be right for you. I was presented with a treatment plan specifically for me to include exercises. At no time was there any pressure to follow the plan. Dr. Buckner made it all about me and my health and what I thought was the best decision for me. I've been seeing him now for about 3 weeks and with both the adjustments and prescribed daily exercises, the back discomfort has started to lessen. If you're looking for a chiropractor that cares and is determined to help your back health, Dr. Buckner is your guy.
-Joanne B.
Took Excellent Care of Me
This was my first visit to the office and I was very impressed. My dentist suggested that I come here to see what Dr. Buckner could do. From the moment I walked in the ladies in the front office were so professional and kind. They went out of their way to inform me of a coupon and set an appointment for me that day. Later that afternoon the place was packed, however everyone seemed to work together as a team. Nobody was slacking and the place was clean and organized. They took the time to make sure I knew my way around and took excellent care of me. When I did meet Dr. Buckner, he also was very patient and professional as we went over my medical history. He displayed genuine care and concern for my health and healing with an excellent bedside manner. He seems very knowledgeable and direct, with a plan to get me back to health. I appreciated all the people involved and certainly will be coming back for further adjustments.
-Coreana F.
Nothing Short of a Miracle
I have had jaw pains for as long as I can remember, starting when I was 6. In the past couple years it had progressed to where I would get lock jaw while yawning and severe pain when trying to eat. I assumed this was something that could be solved with surgery when I was older and college was paid off, but when a family member recommended Dr. Buckner, I drove the 15 hours to Alabama specifically to see him on a chance it would work. After seeing him four days straight, the improvement was nothing short of a miracle, but he went above and beyond by finding me a chiropractor in Iowa so I can continue my treatment. Words cannot express how thankful and awed I am at the work he does.
-Paige P.
You Will NOT Be Disappointed!
I am so grateful that I found Dr. Buckner. I have had back issues since I was 15 years old. I was diagnosed with two disc herniations, and at 16 had my first back surgery.
-Wendy W.
At 23, I was playing with my 3 year old, and while playing airplane, twisted while holding her and herniated another disc in my lower back. I was diagnosed with degenerative disc disease and had to have another back surgery. So two back surgeries and several years later, I found myself facing a similar predicament. Pain in my lower back radiating down my leg and in so much pain I found myself anxious and full of despair at that thought of another back surgery. The pain was excruciating, like to the point of tears on multiple occasions and even joking that I would just request that the doctors just cut the nerves so I wouldn't have to be in pain anymore. If you've ever dealt with this pain before, you can attest to the fact that it's debilitating.
While taking time off of work to go to the ER, and make Dr's appointments, several coworkers had mentioned checking out a chiropractor. I had never been to a chiropractor, and in fact when I had talked to the orthopedic surgeon when I was younger about it, they said it was the worst thing I could do for my back, so never gave it a second thought. I prayed about it and prayed about it, asking God to please just help me get relief and fix my back once and for all. The next day my husband added me to a local facebook page, where someone was asking for chiropractor suggestions. I took this as a sign and at my appointment with the neurosurgeon, I asked about chiropractics. The PA reported that it was worth looking into and that they had no issues with chiropractors and supported patient's wishes to seek out additional options, as from their standpoint they would likely suggest surgery.
As much as I respect and appreciate the doctors that have seen and treated me in the past, it always felt like their plans were reactive to my back problems and offered no suggestion as to why I was facing these back issues at such a young age or how to prevent additional issues in the future. This time, I was going to avoid surgery at all costs!
Dr. Buckner came highly recommended, and as I researched him on the world wide web, I couldn't find ONE bad review or bad experience, so called to schedule my first appointment. As I hobbled into the office, everyone was great! Very professional and courteous, as if we had been friends for years. I met with Dr. Buckner told him my issues and had my X-ray taken. Then went back to meet with him and review what he saw. As we talked about my issues, my mind was running a mile a minute, fearing he would tell me it would take months to correct or worse- that he wouldn't be able to treat me or that what he saw wasn't why I was in pain and he still thought I needed surgery. Much to my surprise, not only did he say he could fix me, but that I would be pain free in as little as three weeks!
In that moment, I was overwhelmed with hope and relief and just flooded with emotion, and burst into tears. For More than half of my life I've had these issues, and I was FINALLY on my way to recovery.
I've had two adjustments, and although I still have the pain (for now) I feel better. I can sit and sleep without pain, and maybe even more rewarding- I have HOPE!
If you're considering seeing a chiropractor I IMPLORE you- Come see Dr. Buckner. You will NOT be disappointed!
Instant Pain Relief After Adjustment
Your staff was so friendly and kind. I've never been to a doctors office that the whole staff from check in to check out was so dedicated to helping me or making sure I was comfortable. Dr.Buckner was so friendly and as soon as he adjusted me I felt instant relief. I am so happy I was told about Dr. Buckner and his staff!!
-Brittany K.
First Chiropractic Experience
My first chiropractic visit, and I'm pleased with my first experience. The staff were very friendly and took the time to explain everything. The facility was clean, neat, and organized. I would recommend Buckner Chiropractic Center to those looking for one.
-John S.
Helped My Migraines And Back Pain
I have had severe migraines and back pain for years, and I can already tell a difference after the first visit. I finally feel like I have hope with Dr. Buckner. Everyone at his office is so helpful and friendly. I highly recommend coming here!
-Elaine K.
Buckner Chiropractic Center is The Best
I have been going to chiropractors for few years for my pinch nerve condition, I have relocated from NJ, MI, TN and FL, I'm training in AL for few months and needed to get adjusted so I chose Buckner Chiropractic for adjustment and massage.
This was by far the best chiropractic experience I ever had (the doctor called me later on in the day to see how I was doing), I highly recommend this place.
-Pawel Z.
Skilled Practitioner!
Dr. Buckner is a skilled practitioner, that understands his customer's have busy lives and he and his staff do a great job of seeing you and getting you on your way!
-Phillip S.
Neck & Back Pain Relief
I have had such a wonderful experience with Dr. Buckner and his staff! When moving to Huntsville, I needed a chiropractor who would truly care about trying to help me feel better, and for my visits to be enjoyable. I struck GOLD! Dr. Buckner's knowledge and personal care for each patient has helped my neck and back pain, while making me feel like I'm his only patient each time I come to visit. His staff is wonderful, and always willing to work with me on days where I needed to reschedule. I would recommend Dr. Buckner to anyone looking for a knowledgeable, friendly, and personal chiropractor in the Huntsville/Madison area!
-Jessica W.
Ready to begin your own journey? Contact our Huntsville office today!
Reviews | (256) 895-0606