More Buckner Chiropractic Center Reviews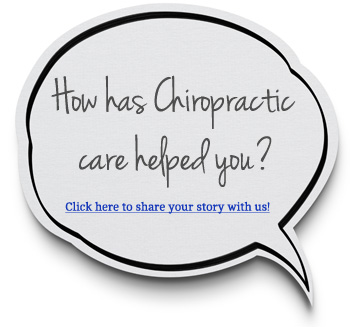 Just as we are passionate about optimizing your health, our patients are passionate about sharing their stories!
Wondering if Buckner Chiropractic Center can help?
Take a look at what our patients have to say about their experiences.
If you have any questions, please don't hesitate to contact us. We would love the opportunity to speak with you.
---
Fantastic service! Will definitely be back!

Thanks so much for a wonderful experience! Massage, adjustment and all!

Great experience with friendly and professional staff. Massage was off the chain! Great visit!

Your office has a very uplifting vibe. I know this is part of his job but I wanted to personally thank the doctor for clearing my sinuses. I didn't think it was possible using those methods. I'm pleasantly shocked. I can breathe through my nose!

Feel much better already.

Super friendly and helpful!!

Professional, yet personal & caring.

I really liked the follow up call that was placed after work hours, this made me feel more like a friend, than just another patient. It was a level of service that I had not received before coming to Buckner Chiropractic.

First experience with a chiropractor and it put all my fears at ease. I've never felt/heard so much snap, crackle and pop but it felt amazing! And I slept like a baby that night! Awesome experience and can't wait for my next appt!

I really enjoyed my visit with you all. I loved the atmosphere, it was very welcoming and warm.

The staff was very helpful and super friendly they made me feel so comfortable and relaxed I would highly recommend Dr. Buckner to anyone.

I had a very good experience the staff was very professional. The doctor was very knowledgeable and thorough. The facility is very nice with a spa like atmosphere.

Thank you so much for all of the services that your office provides. The staff is awesome!

This was like no doctors office I have ever been to. They really gave me an explanation of how they can and will help me. Laid out the treatments and laid out the cost of those treatments! Excellent service and very professional.
---
Absolute Best
I've been to quite a few chiropractors in my time, and I have to say without a doubt that Buckner Chiropractic is the absolute best. They quickly showed me my problem and presented a very easy to understand, yet comprehensive care plan. I would recommend them to anyone who has back problems because they'll get you taken care of.
-Alex L.
Recommend Services
Love that the appointments were on time.They make you feel like they really care about you and your problems.
Love the fact that Dr. Buckner called after my first appointment to check on me around 8 pm which I missed the call but got the voice mail, that was very sweet. I cant wait until our next appointment next week! I would recommend their services to anyone!
-Brittany G.
Auto Accident Pain & Headaches
I must admit, I was slightly skeptical when I contacted the office after a car accident. Dr Buckner assured me my headache would be gone by that weekend. I admit it was gone and the back, hip and shoulder pain wasn't as bad. I am still in therapy and I am getting better.
-Tori A.
Look Forward To My Visits!
The doctors and staff at the clinic are so very nice and professional. I always feel welcomed and feel that they are going to help me. They are so positive and caring that I always look forward to my visits.
-Juanita C.
Well Cared For!
Of all the chiropractic centers I have gone to, Buckner Chiropractic is by far the most comprehensive in the overall treatment of spinal/muscular care. From the warm, welcoming staff, the serene electric stimulation room, exercise room, to the competent adjustment by Dr. Buckner…you are well cared for!
-Laura R.
Amazing Office and Immediate Relief
Dr. Buckner and his staff are heaven sent! What brought me here was actually a Groupon and the fact that all of a sudden I started having neck issues. My expectations were low. I figured I would get a couple of x-rays, and for the doctor to diagnose me with something that was going to break the bank. In so many words, I figured I would be treated like the Groupon – cheap. My experience was the COMPLETE opposite!
From the time I walked in, I felt like a member of the family. They took their time and gave me a complete tour of the facility and even gave me this welcome bag. They did this without even knowing if I would become a patient. This is just their personality. Kayla's smile greets you at the front door and makes you feel welcome. The ladies in the stimulation room are really friendly and put me in a relaxing mood before my adjustment. I dare not forget the ladies in accounting. Sure, they are there to handle the financials, but they make you feel like your treatment plan is your blueprint to a healthy you PLUS they take your money with a smile. Lastly, the doctor himself…Dr. Buckner is a gentle giant that knows his stuff. He takes his time to design a treatment plan that will have you feeling great when you leave. I experienced immediate relief after the first visit. After a rough day, getting an adjustment is just what the doctor ordered!
I would highly recommend my new family down at Buckner Chiropractic!
-Tiffany S.
A Valuable New Perspective
I have dealt with doctors telling me that the only way for me to live without pain is to take medications, get painful shots, and to eventually have surgery. I decided to visit Dr. Buckner again after 10 years.
The minute I stepped into the office I felt as though a weight was lifted, everyone is concerned with how I am feeling. Dr. Buckner is wonderful with his patients. The staff is so friendly and helpful.
I definitely recommend this office to anyone who needs their help.
-Anna B.
Huge Improvement!
It was great! Staff was SUPER friendly and very informative. I've always been very skeptical of chiropractors, but they explained everything to me and made comfortable. Just after one visit, I can see a huge improvement in my overall well-being!
-Jacob H.
Auto Accident Recovery
What a difference treatment at Buckner Chiropractic has made! My quality of life has vastly improved. After being in a car wreck, no amount of prescription medication or physical therapy has helped anywhere near as much as treatment from Buckner Chiro has. I truly believe everyone should see a chiropractor, especially one at Buckner!
-Rachel F.
First Visit To A Chiropractor
I would like to thank you for the awesome visit during my visit to Huntsville Al. I really enjoyed my visit to your clinic. This was my first visit to a chiropractor and I must tell you that you and your staff took great care of me.
Dr. Buckner when you adjusted my spine it felt as if 20 plus years of stress was released from my body. You have an awesome staff and the atmosphere in your office is very inviting and comfortable.
Thank you again and I plan to return for future visits. And, thank you for taking such good care of my best friend Diane who referred me to come and see you.
-Justine H.
Ready to begin your own journey? Contact our Huntsville office today!
---
Reviews | (256) 895-0606