Additional Buckner Chiropractic Center Reviews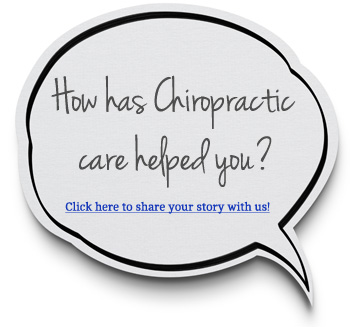 Just as we are passionate about optimizing your health, our patients are passionate about sharing their stories!
Wondering if Buckner Chiropractic Center can help? Take a look at what our patients have to say about their experiences. If you have any questions, please don't hesitate to contact us. We would love the opportunity to speak with you.
---
Wonderful experience. I was involved in each area of the practice and it was all first class. Very friendly staff!!

Very professional, caring, and knowledgeable. Always at ease when I walk through the door and very relaxing atmosphere.

I loved everything about my first visit and I will visit again soon!

Amazing service, I recommend them for everyone!

Wonderful staff and facilities.

I had a very positive and informative visit. I felt listened to and heard. The Dr. And staff were all really great people!

First time ever getting a professional massage and adjustment and it was fantastic! Everyone was so helpful and professional. I had an awesome visit!

One of the best experiences I've had in a long time, from beginning to end!

Just what I needed to feel better!

I have to say that the entire staff was each individually professional, respectful, competent, and helpful. From the receptionist (Kayla), the masseuse (Tiffany), and Dr. Underwood. Even the X-Ray guy (Chris). Great team!

You were all amazing! I can't wait to come back!

I feel the difference after one visit. Gladly looking forward to my next appointment!

Very proficient, efficient, professional and hospitable from initial visit to present. Thanks for the stress free and warming environment coupled with excellent care.
---
Felt 10x Better
Clean, comfortable, and professional environment throughout and the staff were all very friendly. I felt 10X better before I even left their office, already booked my next appointment within the week for a care plan. 11/10 would recommend this to anyone. Be proactive.. you only get 1 back!
-Nolan M.
Exceeded My Expectations
Everyone was personable. The massage was excellent. I also liked that Dr. Buckner called me personally to follow-up with me later the same day to check and see how I was doing. This was my first visit to a chiropractor, and I must say that it exceeded my expectations. I look forward to coming back.
-Rebekah R.
Clearest Explanation
The doctor called me in the evening to check on me. I have never had a chiropractor do that before. I also received the clearest explanation of my issues that I have ever had. All of the staff is very caring and nice. I highly recommend Buckner Chiropractic!
-Lenora B.
Most Amazing Experience
Most amazing experience! Dr. Buckner is by far the best chiropractor I have ever had. His practice is clean and stylish! Friendly amazing staff! I will refer everyone I can to this practice. Even random people on the street. Will be back as often as I can!
-Stacey B.
Highly Recommend
The Buckner practice came highly recommended. I was pleasantly welcomed with such friendly and helpful staff, including Dr. Buckner. I left feeling revived and rejuvenated. I will definitely refer my friends and colleagues!
-Sheila A.
One In A Million
Dr. Buckner is the best, a one in a million Chiropractor! And his staff is wonderful! If you have visited a chiropractor before without any progress, please visit Dr. Buckner, as he is not your 'average' chiropractor. Being cautious and analytical, I initially hesitated to see a chiropractor. However, two years ago, I was receiving epidural cortisone injections every 3 months just to function with a bad back and neck/shoulder pain. I had tried everything, and then I visited Dr. Buckner to "try" *new* chiropractic care as a last resort. Dr. Buckner should have been my FIRST choice and line of care! With Dr. Buckner's vast experience and healing touch, I no longer have to get the epidural injections. Through regular care with Dr. Buckner, I am essentially pain free today, and life is back to normal! I can't thank Dr. Buckner enough! In confirmation of how excellent Dr. Buckner is, I recently contracted the Chikungunya virus, leaving me with very painful inflammation of the joints. Dr. Buckner is phenomenal in how he adjusted and worked the pain and inflammation away ..again, bringing my life back to normal daily function! Thank you Dr. Buckner!
-Jeanette S.
First Time Visiting a Chiropractor – Awesome Experience!
I really appreciated the thoroughness of everyone I encountered. Dr. Buckner and the remainder of the staff make sure that you are well informed and comfortable. This was my first experience with a chiropractor and well worth the visit. Awesome experience!
-Alshia W.
Amazing Staff & Knowledgable Doctor
I've not been but to one chiropractic office yet the Buckner office exceeds not only that office, but many offices of any realm in which I've been. The attention and hospitality of the staff is sincere and genuine. As well, Dr. Buckner has my full confidence in his knowledge, capabilities and practices. I am enthusiastic about my first-time experience and all future experiences. Thank you all!
-Jennifer K.
Very helpful staff and insightful consultation
Very helpful staff and insightful consultation. I felt like it was a realistic view of my problems and nothing seemed gratuitous interpretations of the x-rays. I was walking so tall when I left that afternoon!
-Stephanie W.
Ready to begin your own journey? Contact our Huntsville office today!
---
Reviews | (256) 895-0606