Dr. Andrew Higdon
Where does my chiropractic story begin…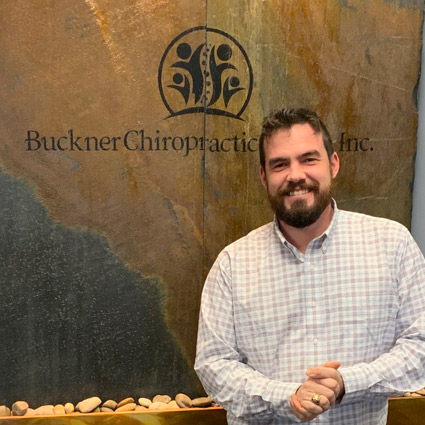 My story begins with a terrible hunting accident in 2004. I had the good fortune of falling 30ft from a tree stand and having to drag myself back to the truck.. my body was a wreck. Now. Imagine after all of that.. the prospect of having a total knee replacement and possible shoulder replacement at eighteen with no guarantee of 100% recovery.
The Future Wasn't So Bright Anymore
Everything changed after my last 'specialist' made a strange suggestion. He suggested visiting a local chiropractor that was known for sports injuries.. one last Hail Mary pass. I had never been to one but at that point I would try anything! And to my amazement.. it changed my life.
You have to understand something.. I wasn't a miracle case. It didn't take just one adjustment and magically healed. But. My new Chiropractor and I had a plan.
Little By Little Things Started To Change
In a few short months of adjustments, exercises and a lot of dedication things actually started getting back to normal. Surgeries were cancelled or rescheduled into oblivion and my new life moved forward with a new found passion for this crazy approach towards health and wellness called chiropractic.
Educational Experience
I attended Chiropractic college at Life Chiropractic University in Marietta, Georgia. I chose this college because it was ranked number one in the country and I wanted to receive the best education possible.
It surprised me how in-depth and thorough the chiropractic education requirements were. The two classes that stand out in my mind were Orthopedic Diagnosis and Pathology -no explanation really needed! It was an amazing experience learning every aspect of the human body and how to actually treat underlining causes not, just symptoms. One experience that really impressed me during college was meeting countless other chiropractors, future chiropractors and patients from all over the world that all had their own amazing chiropractic story.
Outside the Office
I have an amazing family and my life is filled with light, love and kids.
In my personal time, I enjoy hunting, fishing and everything outdoors.
---
Dr. Andrew Higdon | (256) 895-0606